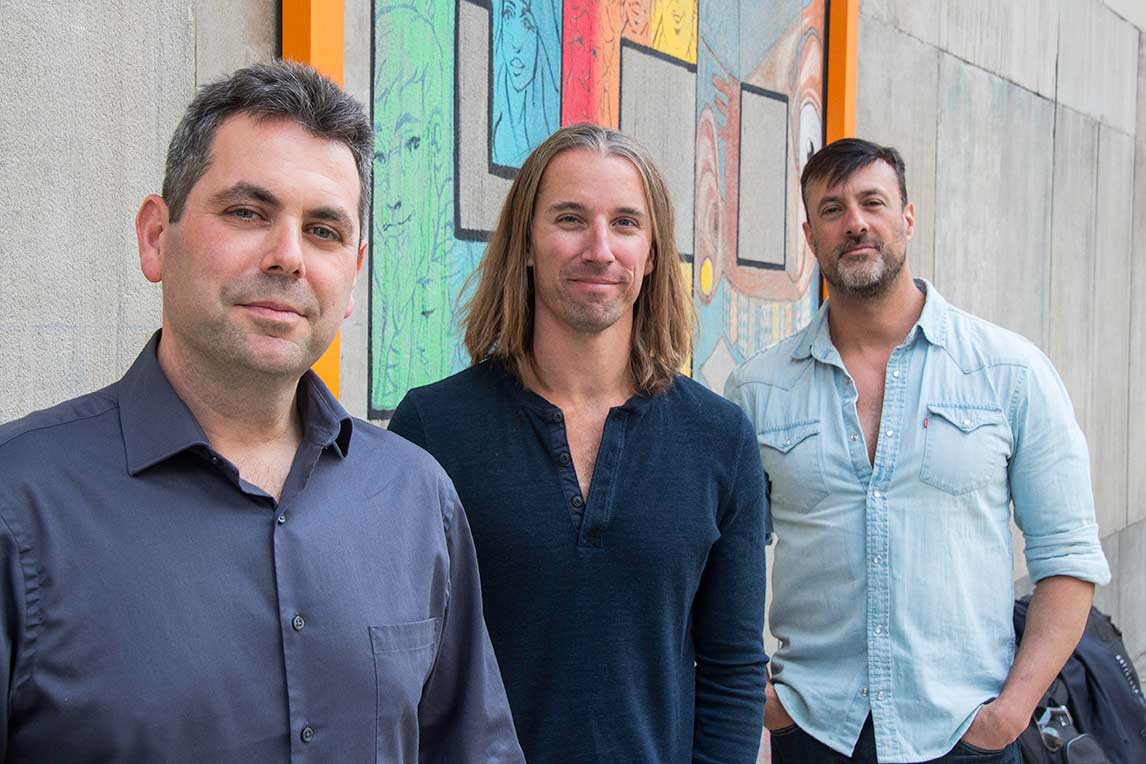 GET GOLDSTEIN is:

JON GOLDSTEIN – GUITAR & VOCALS
Jon's music has been performed on ABC's Good Morning America, in NYC at The Acorn Theatre, The Algonquin Theater, The Cherry Lane Theatre, The Culture Project, Theatre 80 St. Mark's, The Women's Project, The Workshop Theater, Ellis Island, Liberty Island, The United Nations, and on Equity TYA tours across the Northeast.
MATT SCHARFGLASS – UPRIGHT & ELECTRIC BASS
Matt has been a music editor for ​Hal Leonard, Guitar World, Bass Guitar, Guitar Legends, and Guitar World Acoustic. He has published eight instructional Books/DVDs on Guitar and Bass, has played in the pit of several Off-Broadway musicals and has the distinct honor of being the house guitarist for the NY Rangers hockey team.
JEFF ROBERTS – DRUMS & PERCUSSION
Jeff has played national tours of Kinky Boots, Shrek the Musical, Spring Awakening, Hairspray, and Dirty Rotten Scoundrels. Jeff was also the drummer for the 2014 Off-Broadway Production and Cast Album of Liberty, A Monumental New Musical.